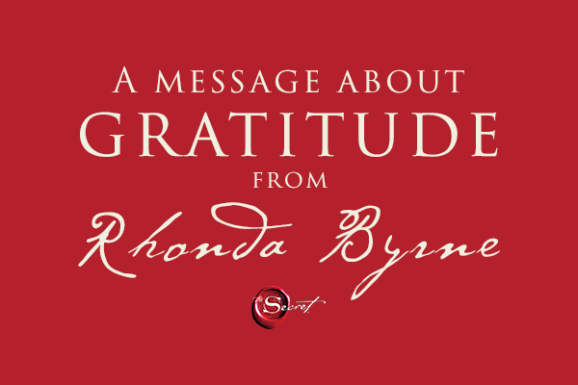 Happy Thanksgiving, everyone!
I'm excited to share with you a special Thanksgiving video message that includes tips about practicing gratitude, and the most powerful gratitude practices that you can incorporate into your life right now! If you want life to go your way in every area, gratitude is the way. Make gratitude your way of life and watch the magic happen!
Thank you, thank you, thank you, to each of you for being here and making the world a better place with your positivity and joy.
Rhonda Byrne