Terms of Use
PLEASE READ THESE TERMS AND CONDITIONS OF USE CAREFULLY BEFORE USING THIS WEBSITE. Access to and use of this website (the "website") is provided by Prime Time US Inc. ("The Secret", "us" or "we") subject to the following terms (this "Agreement"):
1. ACCEPTANCE OF TERMS
By using this website, you agree to be legally bound by all of the terms of this Agreement. We reserve the right to change the terms of this Agreement or to change, modify or otherwise alter any features of this website at any time and for any purpose without notice. You should visit this page regularly and review this Agreement for the current terms of this Agreement, since your continued access or use of the website will be deemed as an irrevocable acceptance of any such changes, modifications or alterations. Areas of this website within the proprietary online service offered by The Secret may be subject to additional terms and conditions, which you should read carefully before making any use of those areas. Any such terms will not vary or replace the terms of this Agreement regarding any use of this website, unless otherwise expressly stated.
2. REPRESENTATIONS
By using this website you represent and warrant that you have legal capacity to enter into this Agreement (i.e., that you are of sufficient age and mental capacity and are otherwise entitled to be legally bound in contract). You represent that you have read and agree to abide by this Agreement, and that you have read our Privacy Policy. Additionally, by using the website, you acknowledge and agree that Internet transmissions are never completely private or secure. You understand that any message or information you send to the website may be read or intercepted by others, even if there is a special notice that a particular transmission (for example, credit card information) is encrypted.
3. REGISTRATION
In accessing this website or certain of the resources on the website, you may be asked to provide registration details. It is a condition of use of this website that all the details you provide will be correct, current, and complete. If The Secret believes the details are not correct, current, or complete, we have the right to refuse you access to the website or any of its resources.
4. COPYRIGHTS AND TRADEMARKS
(a) This website and all materials incorporated on this website (including, but not limited to text, photographs, graphics, video and audio content) are protected by copyrights, patents, trade secrets or other proprietary rights under laws of the United States and other countries. Some of the characters, logos or other images incorporated by The Secret on this website are also protected as registered or unregistered trademarks, trade names and/or service marks owned by or licensed to The Secret, including, without limitation, The Secret®, The Secret logo®, The Magic™, Hero™, The Power™ and The Power love particle ("Trademarks").
(b) Any use of linking features may be used only as specifically described on the website. No banner or text link may be modified, and no Trademark contained therein may be copied, extracted or otherwise separately used. If you link to our web site, (i) you should not imply that we or any of our affiliates (for purposes of this Agreement only, "our affiliates" includes "Making Good LLC" Illumination Production LLC and Rhonda Byrne) are endorsing you or your products or services, (ii) you should not imply an affiliation between your company and us or any of our affiliates without prior written consent from us or our affiliate, as the case may be, (iii) you should not misrepresent your relationship with us or any of our affiliates or present false or misleading impressions about The Secret products or those of our affiliates, (iv) your website or banners should not contain content that may be interpreted as distasteful, obscene, libelous, defamatory, pornographic or offensive and should be appropriate for all age groups, (v) your website or banners should not contain content that would violate any laws, (vi) your website or banners should not promote MLM, pyramid schemes, Get-Rich-Quick programs or similar types of business or schemes, and (vii) you agree that the link may be removed at any time upon our request pursuant to our reserved rights to rescind our consent to allow the link.
(c) All Secret Gifts, including but not limited to The Secret Printable PDFs, are intended only for personal use and may not be sold, reproduced or otherwise disseminated.
5. RESTRICTIONS ON USE OF MATERIALS
(a) Except as expressly provided elsewhere by this website, you may not copy, reproduce, distribute, publish, enter into a database, display, perform, modify, create derivative works, transmit, or in any way exploit any part of this website, except that you may access and display material and all other content displayed on this website for non-commercial, personal, entertainment use on a single computer only. Without limiting the generality of the foregoing, you may not distribute any part of this website over any network, including a local area network, nor sell or offer it for sale. In addition, these files may not be used to construct any kind of database. Except as expressly provided elsewhere by this website, any authorization to copy material granted by The Secret in any part of this website for any reason is restricted to making a single copy for non-commercial, personal, entertainment use on a single computer only, is subject to your keeping intact all copyright and other proprietary notices, and use of any material on any other website or networked computer environment is prohibited. Also, decompiling, reverse engineering, disassembling, or otherwise reducing the code used in any software on this website into a readable form in order to examine the construction of such software and/or to copy or create other products based (in whole or in part) on such software, is prohibited.
(b) The Secret respects the intellectual property rights of others and asks users of this website to do the same. It is The Secret's policy to terminate in appropriate circumstances users or account holders who repeatedly infringe or are believed to be repeatedly infringing the rights of copyright holders. If you believe that your work has been copied in a way that constitutes copyright infringement, please provide the Company's Copyright Agent the following information: A physical or electronic signature of a person authorized to act on behalf of the owner of an exclusive right that is allegedly infringed; a description of the copyrighted work claimed to have been infringed, or, if multiple copyrighted works at a single online site are covered by a single notification, a representative list of such works at that site; a description of the material that is claimed to be infringing or to be the subject of infringing activity and that is to be removed or access to which is to be disabled, and information reasonably sufficient to permit us to locate the material; your address, telephone number, and email address; a written statement that the complaining party has a good-faith belief that use of the material in the manner complained of is not authorized by the copyright owner, its agent, or the law; and a statement that the information in the notification is accurate, and under penalty of perjury, that the complaining party is authorized to act on behalf of the owner of an exclusive right that is allegedly infringed. The Secret's Copyright Agent for notice of claims of copyright infringement can be reached as follows: privacy@thesecret.tv; Attn: Copyright Agent. The Company will remove the infringing posting(s), subject to the procedures outlined in the Digital Millennium Copyright Act (DMCA).
6. PURCHASES; OTHER TERMS AND CONDITIONS
(a) Additional terms and conditions may apply to purchases of goods or services and to specific portions or features of the website, including contests, promotions or other similar features, all of which terms are made a part of this Agreement by this reference. You agree to abide by such other terms and conditions, including where applicable representing that you are of sufficient legal age to use or participate in such service or feature. If there is a conflict between this Agreement and the terms posted for or applicable to a specific portion of the website or for any service offered on or through the website, the latter terms shall control with respect to your use of that portion of the website or the specific service.
(b) The Secret's obligations, if any, with regard to its products and services are governed solely by the agreements pursuant to which they are provided, and nothing on this website should be construed to alter such agreements.
7. DISCLAIMER OF WARRANTIES
Your use of this website is at your own risk. This website and all the materials, information, software, facilities, services and other content in this website are provided "as is" and "as available" without warranties of any kind, either express or implied. To the fullest extent permissible pursuant to applicable law, The Secret disclaims all warranties, express or implied, including, but not limited to, implied warranties of merchantability, fitness for a particular purpose and non-infringement. The Secret does not warrant that the functions contained in this website will be available, uninterrupted or error-free, that defects will be corrected, or that The Secret's websites or the servers that make them available are free of viruses or other harmful components. The Secret does not warrant or make any representations regarding the use or the results of the use of the material, information, software, facilities, services or other content in this website or any sites linked to this website in terms of their correctness, accuracy, reliability, or otherwise. The Secret makes no warranties that your use of the materials, information, software, facilities, service or other content in this website will not infringe the rights of others and The Secret assumes no liability or responsibility for errors or omissions in such materials, information, software, facilities, service or other content of this website. If applicable law does not allow the exclusion of some or all of the above implied warranties to apply to you, the above exclusions will apply to you only to the extent permitted by applicable law.
The information contained in any books, movies or other products sold, provided or promoted on this website are intended to be educational. This information is not for diagnosis, prescription, treatment or resolution of any health disorder or financial matters whatsoever. This information should not replace consultation with a competent professional. The content of these products is intended to be used as an adjunct to a rational and responsible program prescribed by an appropriate professional. The Secret, its affiliates and any authors, producers, sellers and publishers of these products are in no way liable for any misuse of the material they contain.
8. LIMITATION OF LIABILITY
The Secret does not accept any liability for any loss or damage (direct, indirect, punitive, actual, consequential, incidental, special, exemplary or otherwise) resulting from any use of, or inability to use, this website or the material, information, software, facilities, services or other content on this website, regardless of the basis upon which liability is claimed and even if The Secret has been advised of the possibility of such loss or damage. Without limitation, you (and not The Secret) assume the entire cost of all necessary servicing, repair or correction in the event of any such loss or damage arising. If applicable law does not allow all or any part of the above limitation of liability to apply to you, the limitations will apply to you only to the extent permitted by applicable law.
9. CREATIVE SUBMISSIONS, POSTINGS, EMAILS AND COMMUNICATIONS
(a) The Secret does not accept unsolicited submissions of concepts, creative ideas, suggestions, stories, or other potential content. This is to avoid the possibility of future misunderstanding when projects developed by The Secret staff or representatives might seem to others to be similar to the submitted concepts, creative ideas, suggestions, stories or other potential content. Therefore, please do not send The Secret any unsolicited submissions.
(b) From time to time, areas on this website may expressly request submissions of concepts, creative ideas, suggestions, stories, or other potential content from you ("Invited Submissions"). Where this is the case, please carefully read any specific rules or other terms and conditions which appear elsewhere on this website to govern those submissions ("Additional Terms"), since they will affect your legal rights. If no Additional Terms govern those submissions, then this Agreement will apply in full to any Invited Submissions you make.
(c) In any event, no material you send to us will be treated as confidential.
(d) Please act responsibly when using this website. You may use this website and its contents only for lawful purposes and in accordance with applicable law and you are prohibited from storing, distributing or transmitting any unlawful material through this website. You may not collect or store personal information regarding other users. You recognize that storing, distributing or transmitting unlawful material could expose you to criminal and/or civil liability. You agree that if a third party claims that material you have contributed to the website is unlawful, you will bear the burden of establishing that it is lawful. You understand and agree that all materials publicly posted (other than by The Secret) or privately transmitted on or through this website are the sole responsibility of the sender, not The Secret, and that you are responsible for all material you upload, post or otherwise transmit to or through this website.
(e) The Secret requires that you do not electronically post or submit to us or otherwise make available on this website any content, or act in a way, which in our opinion:
(i) libels, defames, invades privacy, stalks, is obscene, pornographic, racist, abusive, harassing, threatening or offensive;
(ii) seeks to exploit or harm children by exposing them to inappropriate content, asking for personally identifiable details or otherwise;
(iii) infringes any intellectual property or other right of any entity or person, including violating anyone's copyrights or trademarks or their rights of publicity;
(iv) violates any law or may be considered to violate any law;
(v) you do not have the right to transmit under any contractual or other relationship (e.g., inside information, proprietary or confidential information received in the context of an employment or a non-disclosure agreement);
(vi) advocates or promotes illegal activity;
(vii) impersonates or misrepresents your connection to any other entity or person or otherwise manipulates headers or identifiers to disguise the origin of the content;
(viii) advertises any commercial endeavor (e.g., offering for sale products or services) or otherwise engages in any commercial activity (e.g., conducting raffles or contests, displaying sponsorship banners, and/or soliciting goods or services) except as specifically authorized on this website;
(ix) solicits funds, advertisers or sponsors;
(x) includes programs which contain viruses, worms and/or "Trojan horses" or any other computer code, files or programs designed to interrupt, destroy or limit the functionality of any computer software or hardware or telecommunications;
(xi) disrupts the normal flow of dialogue, causes a screen to scroll faster than other users are able to type, or otherwise act in a way which affects the ability of other people to engage in real time activities via the website;
(xii) copies any other pages or images on this website except with appropriate authority;
(xiii) amounts to a "pyramid" or similar scheme;
(xiv) disobeys any policy or regulations established from time to time regarding use of this website or any networks connected to this website; or
(xv) contains links to other sites that contain the kind of content that falls within the descriptions set out at (i) to (xiv) above.
(f) In addition, you are prohibited from removing any sponsorship banners, similar promotional displays and inserts or other material inserted by The Secret anywhere on this website (e.g., on any web space made available for your use).
10. USE OF SUBMITTED CONTENT
(a) The Secret will consider anything you provide to The Secret and/or contribute to this website as available for our use free of any obligations to you, except where we have expressly solicited Invited Submissions and those submissions are expressly governed by Additional Terms appearing elsewhere on this website (see "Creative Submissions, Postings, E-mails and Communications" above), in which event those Additional Terms will determine how we will treat your Invited Submissions.
(b) Subject to the provisions of any Additional Terms, by posting or uploading any content to this website and/or providing any communication or material to The Secret ("User Content"), you automatically and irrevocably:
(i) grant and assign to The Secret any and all rights in the User Content throughout the world including, without limitation, all copyright, together with all consents (if any) necessary to enable its assignment, sublicensing, reproduction, distribution, modification, publishing and/or other exploitation by The Secret and/or by any person authorized by The Secret, by any means and in all media now known or hereafter devised, in whole or in part, without payment or other reference to you or any other person, and to advertise and promote such exploitation, for the full period of all such rights (together with any extensions and renewals) and insofar as possible in perpetuity;
(ii) waive all moral rights in the User Content which may be available to you in any part of the world and confirm that no such rights have been asserted;
(iii) appoint The Secret as your agent with full power to enter into any document and/or do any act The Secret may consider appropriate to confirm the grant and assignment, consent and waiver set out above;
(iv) warrant that you are the owner of the User Content and entitled to enter into this Agreement;
(v) confirm that no such User Content will be subject to any obligation, of confidence or otherwise, to you or any other person and that The Secret shall not be liable for any use or disclosure of such User Content.
11. HYPERLINKS TO AND FROM OTHER SITES
(a) This website may link you to other sites on the Internet. These sites may contain information or material that some people may find inappropriate or offensive. These other sites are not under the control of The Secret, and you acknowledge that (whether or not such sites are affiliated in any way with The Secret) The Secret is not responsible for the accuracy, copyright compliance, legality, decency, or any other aspect of the content of such sites. The inclusion of such a link does not imply endorsement of any site by The Secret or any association with its operators.
(b) The Secret cannot ensure that you will be satisfied with any products or services that you purchase from any third-party site that links to or from The Secret since other shop channels are owned and operated by independent retailers. The Secret does not endorse any of the merchandise, nor has The Secret taken any steps to confirm the accuracy or reliability of any of the information contained in such third-party sites. The Secret does not make any representations or warranties as to the security of any information (including, without limitation, credit card and other personal information) you might be requested to give any third party, and you irrevocably waive any claim against us with respect to such sites. We strongly encourage you to make whatever investigation you feel necessary or appropriate before proceeding with any online transaction with any of these third parties.
(c) Any area of this website that is accessed through any third party proprietary online service or website is subject to the rules, policies and guidelines of such third party proprietary online service or website.
12. SYSTEM ABUSE
(a) You may not reproduce, sell, resell or otherwise exploit any resource, or access to any resource, contained on this website, unless otherwise expressly permitted by this website.
(b) You are prohibited from using any services or facilities provided in connection with this website to compromise security or tamper with system resources and/or accounts. The use or distribution of tools designed for compromising security (e.g. password guessing programs, cracking tools or network probing tools) are strictly prohibited.
13. INVESTIGATIONS
The Secret reserves the right to investigate suspected violations of this Agreement, including, without limitation, any violation arising from any submission, posting or e-mails you make or send to the website. The Secret may seek to gather information from the user who is suspected of violating the terms of this Agreement, and from any other user. The Secret may suspend any users whose conduct or postings are under investigation and may remove such material from its servers as it deems appropriate and without notice. If The Secret believes, in its sole discretion, that a violation of these terms of this Agreement has occurred, it may edit or modify any submission, posting or e-mails, remove the material permanently, cancel postings, warn users, suspend users and passwords, terminate accounts or take other corrective action it deems appropriate. The Secret may provide personally identifiable information in response to legal process, for example, in response to a court order or a subpoena. We also may disclose such information in response to a law enforcement agency's request. BY ACCEPTING THIS AGREEMENT YOU WAIVE AND HOLD HARMLESS THE SECRET FROM ANY CLAIMS RESULTING FROM ANY ACTION TAKEN BY THE SECRET DURING OR AS A RESULT OF ITS INVESTIGATIONS AND/OR FROM ANY ACTIONS TAKEN AS A CONSEQUENCE OF INVESTIGATIONS BY EITHER THE SECRET OR LAW ENFORCEMENT AUTHORITIES.
14. LOCAL REGULATIONS
The Secret makes no representation that materials or other content in the website are appropriate or available for use outside the United States, its territories, possessions and protectorates. If you choose to access the website from other locations you do so on your own initiative and at your own risk. You are responsible for complying with local laws, if and to the extent local laws are applicable. You specifically agree to comply with all applicable laws concerning the transmission of technical data exported from the United States or the country you reside in.
15. INDEMNITY
You agree to indemnify and hold harmless The Secret, its directors, officers, shareholders, parents, subsidiaries, affiliates, agents, and licensors, from and against all losses, expenses, damages and costs, including reasonable attorneys" fees, resulting from your breach of any of the foregoing provisions, representations or warranties, and/or from your placement or transmission of any content onto the website's servers, and/or from any and all use of your account in violation of this Agreement or the failure to fulfill any obligations relating to your account incurred by you or any other person using your account. We reserve the right to take over the exclusive defense of any claim for which we are entitled to indemnification under this Section. In such event, you shall provide us with such cooperation as is reasonably requested by us.
16. APPLICABLE LAW AND JURISDICTIONAL MATTERS
This Agreement shall be governed by, construed and enforced in accordance with the laws of the State of Illinois, as they are applied to agreements entered into and to be performed entirely within Illinois. Any action you, any third party or The Secret may bring to enforce this Agreement or, in connection with any matters related to the website shall be brought only in either the State or Federal Courts located in Chicago, Illinois, and you expressly consent to the jurisdiction of said courts.
17. SEVERABILITY
If any provision of this Agreement shall be unlawful, void, or for any reason unenforceable, then that provision shall be deemed severable for this agreement and shall not affect the validity and enforceability of any remaining provisions. This is the entire agreement between the parties relating to the matters contained herein.
IF YOU DO NOT AGREE TO BE LEGALLY BOUND BY ALL OF THE FOREGOING TERMS, PLEASE DO NOT ACCESS AND/OR USE THE WEBSITE.
Last revised November 17, 2015
T. +61 3 8415 1515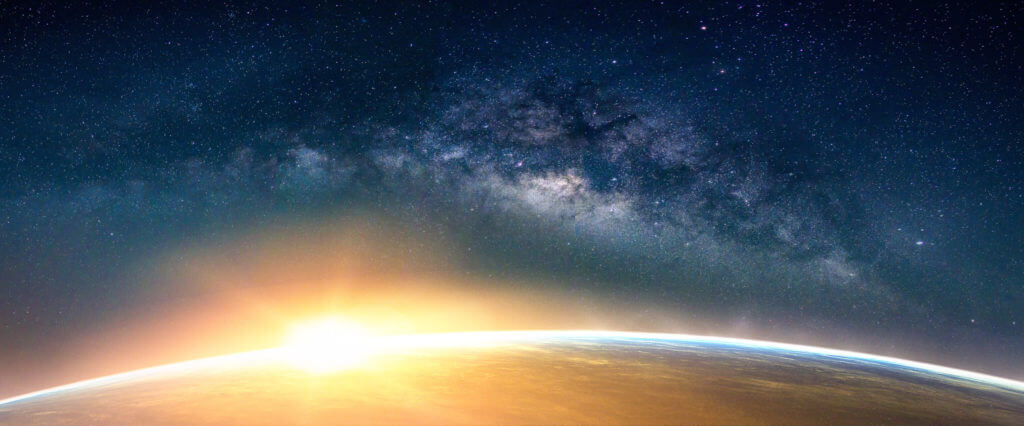 RECEIVE RHONDA BYRNE'S SECRET SCROLLS