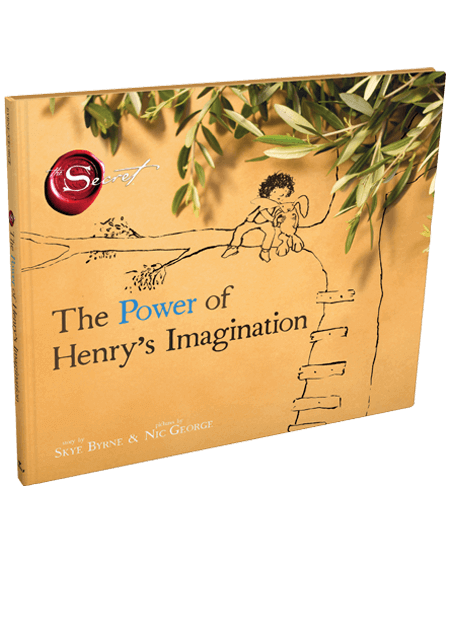 Select Store Option
Also Available in
The Power of Henry's Imagination
Books
We are happy to announce that The Secret's first children's book, The Power of Henry's Imagination, is now available in the following World Languages:
Italian | Japanese  |  Korean |  Romanian  |  Slovenian
*With more World Languages coming soon
The English language edition of The Power of Henry's Imagination is also available for purchase, outside the USA, in the following countries from various online retailers:
Australia
Simon & Schuster Australia  |  Abbey's  |  Boomerang Books  |  Dymocks  |  QBD  |  Booktopia
Canada
Simon & Schuster Canada  |  Amazon  |  Indigo
UK
Amazon  |  Waterstones  |  W.H. Smith  | Hive
USA
Amazon  |  Barnes & Noble  | Books-a-Million  | IndieBound
The Power of Henry's Imagination is a picture book for children and adults alike exploring one of the great principles of The Secret: imagination.
When Henry's beloved toy rabbit, Raspberry, goes missing, he enlists his whole family to help him search for the missing toy. But Raspberry can't be found.
Then Henry's grandfather suggests that Henry use his imagination to find his rabbit. Will the power of Henry's imagination bring Raspberry back? Or is Raspberry gone for good?
In this heartwarming story about the love of a boy for his toy, children will see the power of visualization at work, and begin to understand the potential of their own imagination. The Power of Henry's Imagination is sure to become an instant classic for all ages.
Visit The Power of Henry's Imagination website
See the whole world differently